Whether you're a graphic designer or a digital artist, A monitor is an essential tool for designing work, It is used to view the latest designs and show them at scale, you need a monitor that suits your needs. There are a lot of monitors that are available in the market but finding the best one can be difficult. In this post, we'll give you everything you need to know about buying the best monitor for graphic designers. But before purchase, here are some questions you should keep in mind before buying a monitor for your digital workspace or you can say desktop monitors for Graphic Design:
What size is your workspace?
Do you have enough space on your desk?
How much does the budget allow you to spend on it?
Should I buy a single or dual monitor setup?
What type of material is this monitor made out of – be it plastic, aluminum, or metal?
How much weight does this product hold before it begins to sag and how much does it cost per pound?
What type of warranty does the manufacturer offer (a year, lifetime)?
The monitors discussed in this article are going to be most compatible with Adobe Photoshop, Illustrator, and InDesign. They vary in size from 21″ to 32″, but all have at least two HDMI ports and one DisplayPort. Setting a monitor for a graphic designer is a difficult task due to the wide range of specs. Choosing a monitor for pc which will work with most graphic design software is important.
Let's take a look at some of the best gaming monitors or photography monitors for your graphic design purposes.
What to Consider When Buying a New Monitor?
Monitors are expensive and it is important to find one that will suit your needs. There are many different factors to consider when buying a monitor, such as resolution, refresh rate, color gamut or color accuracy, brightness levels, and features. It can be overwhelming for people who are just starting out. Today's graphic designers have a plethora of options to choose from, and this can make it difficult to find the right monitor for your needs. It is important to consider the following aspects before making a purchase, Here are some things you need to consider before buying a new monitor for graphic designing:
Resolution,

Refresh Rate,

Features,

Budget or Price,

Color Gamut or Color Accuracy,

Computer Monitor Size or Screen size,

Type of Monitor (Gaming vs. Multitask vs. Designing).
Now let's briefly talk about each of them how they relate to your job as a graphic designer.
1. Resolution
The first thing to consider is the resolution of the monitor. This refers to how many pixels are packed on the screen horizontally and vertically. The higher the resolution, the more colors that can be displayed on your screen without any color distortion or banding. Find out how many pixels your current monitor has so you know if the new one will be able to handle what you need it to do.
2. Color Gamut or Color Accuracy
Color accuracy: is another important factor to consider when buying a new monitor because it determines how well colors are displayed on your screen. Color gamut defines how much of each color you can display on your screen without any color distortion or banding. Finally, brightness levels are also something you should know about because this determines how bright or dark the image appears.
3. Type of Monitor
There are so many types of monitors out there that it can be difficult to figure out which type you want. Whether you need a monitor for business or gaming, there's one that's perfect for you. Choosing the right display can be overwhelming, but here are some things to think about before you make your purchase. The most important features for graphic design are pixel resolution, connectivity options, and screen size.
4. Features
One of the most important aspects to consider when purchasing a monitor is the technologies that you want. Many monitors come with multiple connectivity options and screens, which is great if you're looking to get a lot of use out of your monitor. But there are also features like HDR and quantum dots, which can give your monitor an edge over others. Screen options, such as an adjustable base, a gloss or matte finish, etc. can be what makes someone decide they want to buy a particular monitor.
5. Monitor Size or Screen size
Computer monitor size can depend on your desk, and the right monitor will give you enough room for your work without blocking anything else. They come in a wide range of sizes and are even larger than TVs. While a large monitor might look like an appealing purchase, make sure you do some research before you make such a decision. Bigger monitors can be harder to use. Screen size is often not the most important factor for designers, but it really does matter. The size of the screen impacts how people use their devices and this has a lot to do with design trends.
6. Refresh Rate
In order for a monitor to function well in a gaming environment or graphic design, it should have a high refresh rate as displayed on the screen is updated at least 60 times per second. The higher the refresh rate, the smoother animations will look. For other tasks such as general computing tasks or productivity tasks, a lower refresh rate can work better as it reduces eye strain and provides a better focus on what is being displayed.
7. Budget or Price
It always seems like there are more models out there than you care to count when it comes to purchasing computer monitors. However, the other considerations that we've discussed should be kept in mind. Buying one should not be based solely on how much it will cost you, but rather on your needs and preferences, everything else can always be paid off through time & effort. 
Some monitors might be more expensive than you think or appropriate for your current needs. If you're only using it for Skype & Zoom calls, you might want to find something that's more within your budget. These are the few factors that you should consider before buying a monitor, such as your needs and budget. 
A lower price can give you more choice, but it's always best to factor in what will suit the best for your specific situation. You should also consider if you need a curved screen or not. This is because some monitors can be expensive and need to be bought with additional accessories in order to be used properly.
The Best Monitors for Graphic Design Professionals and Their Workstations
amazon
BenQ PD3200U 32" 4K UHD Professional Designer Monitor│IPS│100% Rec.709 and sRGB│DualView│Custom Modes│Ergonomic│AQCOLOR and Eye-Care tech
as of December 1, 2022 10:22 pm
walmart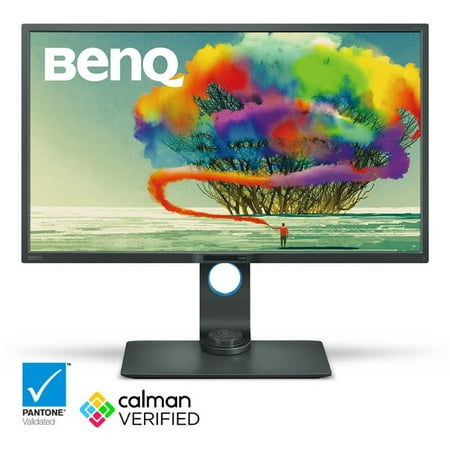 Refurbished BenQ PD3200U 32" 3840 x 2160 4K IPS Monitor, 4ms(GTG), 20M:1 DCR, Height Adjustable, VESA Ready, HotKey Puck, Built-in Speakers
as of November 27, 2022 5:41 am
BenQ has a lot to offer in various product categories and for this screen, we recommend it because of the big size and high resolution. If you're looking for something cheaper than this option, be sure to look at models in our other guide.
The Screen is a hefty 32-inches which makes working with 4K images and videos much more comfortable. 3D designers will be grateful for the inclusion of a CAD/CAM mode, and everyone else will appreciate the factory settings that are easy to navigate.
AQColor technology ensures that the colors on your screen are the brightest, boldest, and most accurate. This is important because not all color spaces cover a wide range of colors – it simply ensures that when working with color mixes in Adobe RGB, sRGB, or Rec.709 you will get perfect results.
SPECIFICATIONS
Screen size: 

32-inch

Resolution: 

3840 x 2160

Aspect ratio

: 16:9

Refresh rate: 

60Hz

Color support:

 sRGB 100%

Panel technology: 

IPS

Inputs: 

1 x DisplayPort, 1x Mini-DP, 1 x HDMI,

USB: 

4 x USB 3.1

Weight:

 8.5kg
2. Dell UltraSharp U3818DW
Dell UltraSharp U3818DW monitor is a 38-inch curved IPS display with a 3840 × 1600 resolution with a response time of 5 ms.
It's designed for video editing, photo manipulation, content creation, and for those who want to stay connected while they work or play with its built-in features such as speakers, two HDMI ports as well as DisplayPort 1.2 and USB Type C port 3.0 ports enables it to work directly with the latest laptops without needing an adapter or cable.
For content creators in need of extra productivity, this monitor is perfect for it's perfect color reproduction, wide color gamut coverage, speed in response time and refresh rate. This dell monitor also has two HDMI ports that allow you to use up to four displays simultaneously – ideal for presentations or when you want to show your work on multiple screens at once.
SPECIFICATIONS
Screen size:

37.5-inch

Resolution:

3840 × 1600

Aspect ratio

: 21:9

Refresh rate:

60Hz

Color support:

sRGB 99%

Panel technology:

IPS

Inputs:

1 x DisplayPort, 2 x HDMI,

USB: 1

x USB 3.0

Weight:

19.69 kg
amazon
2020 Apple iMac with Retina 5K Display (27-inch, 8GB RAM, 512GB SSD Storage)
as of December 1, 2022 10:22 pm
walmart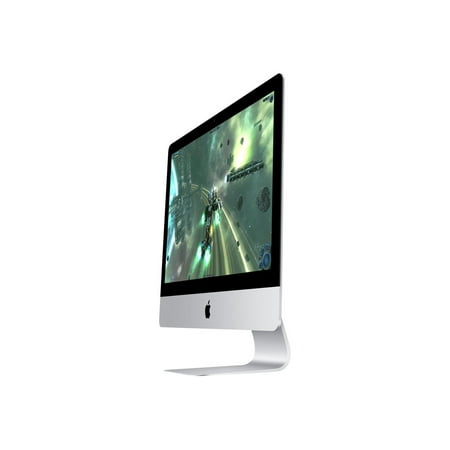 Apple iMac - All-in-one - Core i5 3.2 GHz - RAM 8 GB - HDD 1 TB - GF GT 755M - GigE - WLAN: Bluetooth 4.0, 802.11a/b/g/n/ac - macOS Sierra 10.12 - monitor: LED 27" 2560 x 1440 - keyboard: QWERTY US
$586.95


$

298.00
out of stock
as of November 27, 2022 5:41 am
Apple Pro has been at the forefront of innovating technologies for many years. One of their latest innovations is their 32" Pro Display XDR monitor with Retina 6k resolution display ever, which eliminates shadows and delivers an accurate color space.
The Apple Pro Display XDR is a professional monitor designed for photographers, videographers, graphic designers and other creative professionals. It has been created to have the perfect balance between price and performance.
The monitor is equipped with HDR support, height adjustment, built-in speakers, USB-C ports with Thunderbolt 3 compatibility for an ultra-fast transfer speed of up to 40 Gbps as well as digital connections for HDMI 2.0b, and DisplayPort 1.2 connector.
SPECIFICATIONS
Screen size:

32-inch

Resolution:

6016 x 3384

Aspect ratio

: 16:9

Refresh rate:

60Hz

Color support:

RGB 100%

Panel technology:

IPS

Inputs:

1 x DisplayPort, 1x Mini-DP, 1 x HDMI,

USB: 3

x USB Type-C 2.0

Weight:

7.48 kg (without Stand)
amazon
Eizo ColorEdge CG319X 31.1" Wide Screen Hardware Calibration IPS LED 4K Monitor, 4096x2160
as of December 1, 2022 10:22 pm
walmart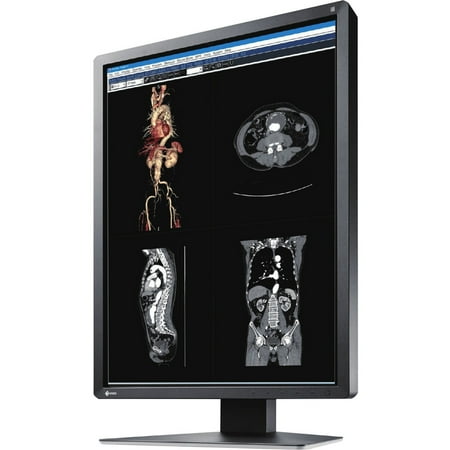 EIZO RadiForce MX216-BK 21.3" LED LCD Monitor, 3:4, Black
$1,969.85


$

1,256.64
out of stock
as of November 27, 2022 5:41 am
Eizo monitors produce high-quality images for professionals and enthusiasts alike. They're also familiar sights among many professionals in television and photography studios. This 31-inch 4K monitor displays 10bit color with a resolution of 4096 x 2160, along with features like 100% sRGB support and flicker-free technology. The CG319X boasts one feature that sets it apart from all competing high-end 4K screens: its curved screen that provides a cinematic experience.
Other 4K monitors on the market have a lower resolution than the one this monitor has, so if you're currently using a computer that isn't compatible with 4K, then you'll need to purchase a new monitor. You can use this display to update your current screen with 3x more pixels than what's currently available on the market by switching between HD and UHD modes. Some monitor features may be redundant and difficult to balance, but the screen is sleek, stress-free, and capable of producing jaw-dropping imagery that looks great (for both you and your clients).
SPECIFICATIONS
Screen size:

31.1-inch

Resolution:

4096 x 2160

Aspect ratio

: 17:9

Refresh rate:

60Hz

Color support:

Adobe RGB 99%

Panel technology:

IPS

Inputs:

1 x DisplayPort, 1 x HDMI,

USB:

3 x USB 3.0

Weight:

12.38kg
5. ASUS ProArt PA329Q 32-inch
amazon
ASUS ProArt PA329C 32" 4K (3840 x 2160) HDR10 DisplayHDR600 Monitor 100% Adobe RGB IPS Eye Care DisplayPort USB Type-C HDMI, Black
as of December 1, 2022 10:22 pm
walmart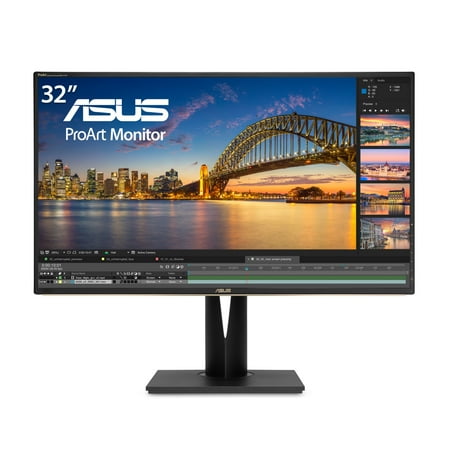 ASUS ProArt PA329C 32" 4K (3840 x 2160) HDR10 DisplayHDR600 Monitor 100% Adobe RGB IPS Eye Care DisplayPort USB Type-C HDMI, Black
as of November 27, 2022 5:41 am
This monitor is brought to you by ASUS, which is one of the leading brands in the tech market. It comes with an immersive design and breathtaking performance.
The ASUS ProArt PA329Q 32-inch monitor has a 4K UHD resolution and a 3,840 x 2,160 pixel IPS panel with 100% sRGB color gamut. It also features ASUS EyeCare technology, which provides users with consistent color across various environments and helps reduce eye strain and fatigue. It has a frameless design with a frameless stand that supports height, tilt, swivel and pivot adjustment. The built-in 5W speaker offers high quality sound for your multimedia experience while the built-in USB 3.0 hub provides more convenience for connecting devices without needing to plug them into the back of the monitor. The ASUS ProArt PA329Q also offers different connectors on the back – DVI, HDMI and DisplayPort – so you can use it with any type of device.
SPECIFICATIONS
Screen size:

32inch

Resolution:

3840×2160

Aspect ratio

: 16:9

Refresh rate:

60Hz

Color support:

sRGB 100%

Panel technology:

IPS

Inputs:

2 x DisplayPort, 4 x HDMI, 1x Mini-Port

USB:

1 x USB 3.0

Weight:

12.5kg
After analyzing the benefits of using a monitor, it's clear that it is worth the investment. New monitors are an incredible productivity tool to have in your office. They supercharge your creativity and can boost your productivity to different levels.
There is no denying the fact that we are living in a digital and fast-paced world and there is a lot of pressure on us to stay ahead of the curve. This means that we need to always be super productive and creative.
A professional-grade monitor would be recommended to provide the best image quality. Any design artist could get a whole new level of vibrancy and life with such a device. That's great to know, as you're obviously committed to investing in your work. A good monitor, computer and software is essential for any dedicated designer.
For now you don't have to spend a fortune but I'd recommend spending the most on whatever type of monitor you can afford. Bigger screens are becoming more popular in the graphic design industry, both for devices and for print. Have any recommendations for a 4k monitor? Tell us your thoughts below.
Buy Best 4k Monitors For Gaming or Designing
amazon
$5,800.00
as of December 1, 2022 10:22 pm
$569.00
$657.71
as of December 1, 2022 10:22 pm
$879.99
$1,234.99
as of December 1, 2022 10:22 pm
$2,279.95
as of December 1, 2022 10:22 pm
$1,117.21
as of December 1, 2022 10:22 pm
Last updated on December 1, 2022 10:22 pm
1. What features should I look when buying a monitor?
Monitor features include resolution, refresh rate, response time, screen size, and connectivity. By understanding the needs of the user and what they want out of the monitor is important when buying a monitor.
If you are looking for an affordable option on a 24-inch monitor with HD resolution, wide viewing angles, and fast response time then you should consider one that is 1080p with a 144Hz refresh rate. If you are looking for more features then you have to pay more for it.
2. What is the optimal resolution and refresh rate?
This question is one of the most common related to computer monitors. There are different resolutions for different types of screens, but the resolution is typically the number of pixels per inch. The refresh rate indicates how many frames per second a monitor can display. Higher resolutions typically need higher refresh rates to avoid any ghosting or blurring.
The resolution of a monitor refers to its width and height in pixels. The higher the resolution, the sharper and clearer images will be on-screen. The refresh rate is measured in Hertz (Hz) and it reflects how quickly a screen refreshes when images are being displayed on it.
3. Does it have adaptive sync or G-Sync?
A common question in the world of monitors is whether or not it has G-Sync or adaptive sync. There are two types of adaptive sync that are used in monitor displays, G-Sync and Free Sync. The difference between them is that Free Sync does not need a separate cable to connect to the monitor while G-Sync requires one. G-Sync is a type of adaptive sync that can be found in gaming monitors. Its main goal is to reduce the amount of tear and tear-free frames when playing games.
Some gamers might ask, "Does my monitor have G-Sync?" When it comes to monitors, there are three main features you should look out for: refresh rate, response time, and input lag. If your monitor has one or more of these features then it is best to go with that particular monitor because that will give you the best experience.
The end result is that they both deliver an improved gaming experience with improved graphics and smoother gameplay. Whether it has adaptive sync or G-Sync makes no difference to the end-user.
4. Is color accuracy important in monitors?
Color accuracy is important in monitors because it helps users to view the full gamut of colors. If the colors are not right, then there will be a loss of color vibrancy and contrast.
There are many ways that one could go about checking for color accuracy in monitors. The most common way is by using a calibration tool that will measure RGB values and show data on the monitor's color gamut and gamma settings. This information can then be used to get a better understanding of how well-calibrated your monitor is.
5. Do you need a specific color gamut or an accurate color gamut?
If you're creating a post that is primarily for online distribution, you need to know what color gamut it will be distributed in. However, if you're creating a project that will be primarily or exclusively printed, then your primary concern is what color profile the printer requires.
To answer this question, we have to understand how color spaces work. A color space defines the range of colors that can be reproduced on a device. It does not necessarily define the range of colors visible in real life, but it does help determine how accurate or close to reality an image will appear when viewed on different devices.
The two most popular color spaces are sRGB and Adobe RGB (1998). sRGB was created for web-ready applications designed for the online distribution and has become standard for digital design since then.